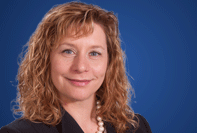 Mieke V. Weissert concentrates her practice in the areas of family law, estate planning, and probate litigation.  Ms. Weissert is also a court approved domestic and probate litigation mediator and has also completed the 8-hour Domestic Violence Screening Training approved by the State Court Administrative Office of Michigan.  She regularly mediates family law cases, and probate and trust disputes all throughout Michigan with a focus on the tri-county area and Shiawassee County.
To stay current on emerging developments in both family law and probate and estate planning, Ms. Weissert regularly attends both the Institute of Continuing Legal Education's (ICLE) Family Law Institute and the Probate and Estate Planning Institute and holds ICLE certificates in these areas of law.  She is an active participant in the quarterly meetings of the Tri-County Family Law Association.  Ms. Weissert has extensive jury and bench trial experience in District Court, Circuit Court, Probate Court and has also handled cases at the Michigan Court of Appeals and the Michigan Supreme Court.
Ms. Weissert earned her law degree from the University of Akron School of Law, and was in private practice in Battle Creek, Michigan before joining the Loomis Law Firm. In addition, Ms. Weissert clerked at the 30th Circuit Court, Family Law Division in Ingham County and was an assistant prosecuting attorney in Livingston County.
Practice Areas

Professional Memberships

Member, American Bar Association
Member, State Bar of Michigan – Family Law Section and Probate and Estate Planning Section
Member, Ingham County Bar Association – Family Law Section and Probate and Estate Planning Section
United States District Court, Western District of Michigan

Recognition & Public Service

Member, Zonta Club of East Lansing – Co-Chair of the Status of Women Committee and 2012 and 2013 – Current, Co-Chair of the ZCELA Thanksgiving Pantry Project
2013 Inductee into the North Allegheny High School Athletic Hall of Fame for accomplishments in the sport of gymnastics
2015 – Current ZCELA Board of Directors
2016 – Current The Davies Project for Mid-Michigan Children Board of Directors

Education

The University of Akron School of Law, J.D., 1998
Central Michigan University, B.S. cum laude, 1994                                                                                

.