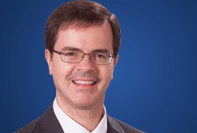 Jeffrey S. Theuer
e-mail: jstheuer@loomislaw.com
Telephone: 517-482-2400
Fax: 517-853-8671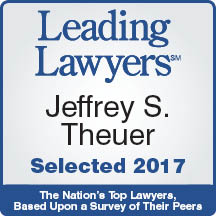 Jeffrey S. Theuer has extensive experience in complex litigation matters, with particular expertise in energy, construction, and business law.  He successfully represented a public utility in litigation before the U.S. Court of Federal Claims in Washington D.C. involving the Department of Energy's breach of its contract to dispose of spent nuclear fuel.  He has handled bid protests and licensing issues before federal, state and local government entities.  Mr. Theuer has represented large energy companies and utilities in mass multi-jurisdictional contract and tort matters.  He regularly assists businesses, non-profits, and self-insured funds with contract and governance issues, and general corporate matters.  Mr. Theuer has been extensively involved in assisting construction associations and contractors in all aspects of their businesses.
Mr. Theuer is also active in the mid-Michigan community. He served on the Okemos Public Schools Board of Education from 2004 – 2012 (President, 2007-09). He is a former Member and Chair of the Planning Commission for the City of Portland, Michigan.
Mr. Theuer graduated from the University of Kentucky College of Law, where he was Associate Editor of the Kentucky Law Journal, and earned an L.L.M. from George Washington University.  He joined the Loomis Law Firm in 1993 after practicing in Baltimore, Maryland. He has been listed in the Best Lawyers in America since 2011 for his expertise in Commercial Litigation and Construction Law, in Michigan Super Lawyers for Construction Law, and Leading Lawyers.
Practice Areas

Bankruptcy Law (Creditor's Rights)
Non-Profit Association Law
Self-Insured Programs                                                                                           

    .

Professional Memberships

U.S. Court of Federal Claims Bar Association

Federal Bar Association

American Bar Association: Natural Resources and Environment Section
American Bar Association: Construction Industry Forum
State Bar of Michigan: Environmental Law Section
State Bar of Michigan: Litigation Section
Ingham County Bar Association: Bankruptcy Law Section
State Bar of Michigan (1990)
State Bar of Maryland (1989)
United States Court of Appeals for the Sixth Circuit
United States Court of Appeals for the Fourth Circuit
Federal District Court, Eastern District of Michigan
Federal District Court, Western District of Michigan
Federal District Court, Northern District of Indiana
Federal District Court, District of Maryland (inactive)
United States Court of Federal Claims
Case Evaluator, Ingham County Circuit Court

Fellow, Michigan State Bar Foundation                                                                                               .

Recognition & Public Service

Named to Best Lawyers in America – 2011 Edition to present
Named as Michigan Super Lawyer, 2014
Named as Leading Lawyers, 2014
Member, Board of Education, Okemos Public Schools, (2004- 2012) (President, 2007-2009)
Member and Chair, Planning Commission for City of Portland, Michigan, (1994-1998)
Merit Shop Member of the Year, Associated Builders & Contractors – Central Michigan Chapter (2007)
Contributing Author, A Contractor's Guide to Michigan Construction Law, Associated General Contractors (1995, 2004, and 2009 Editions)
Author, "Environmental Law," 2002 The Law Review of Michigan State University – Detroit College of Law, 497
Author, "Aligning Environmental Policy and Bankruptcy Protection: Who Pays For Environmental Liabilities Under the United States Bankruptcy Code?," 13 Thomas M. Cooley Law Review, 465 (1996).
Author, "The Lemon Test and Subjective Intent in Establishment Clause Analysis: The Case For Abandoning the Purpose Prong," 76 Kentucky Law Journal, 1061(1987-88).
Construction Law Lecturer for Construction trade groups, (1996 – present)
Construction Law/ Bankruptcy Law Seminar Presenter, Lorman Education Services,
(1999 – present)
Business Law Lecturer, Lansing Micro Enterprise Institute (1995 – 1998)
Contributing Author, Michigan Constructor Magazine
Environmental Compliance Seminar Lecturer (2001)

Education

George Washington University National Law Center, L.L.M., 1995
University of Kentucky College of Law, J.D., 1989
Associate Editor of the Kentucky Law Journal
University of Michigan, B.A., (with honors), 1986                                                                                               .