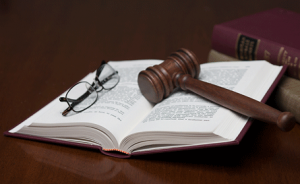 Michigan is one of the more progressive states when it comes to encouraging parties to a dispute to seek resolution through the process of mediation.  Mediation is a process by which parties craft a settlement to their dispute by personally participating in the negotiations of the settlement.  Not only is the process of mediation highly successful, it has been found that, in the majority of cases which are settled through the mediation process, the parties who have continuing relationships (business, family, personal, or work) do not have recurring problems.  Our firm has established a department of highly qualified mediators.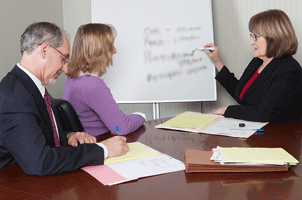 Catherine A. Jacobs has extensive training and experience as a mediator.  She obtained the required 40-hour basic training for general civil mediation and for domestic mediation.  As a result of that training, she is a court-approved mediator for any matter brought in any tribunal.  Beyond the basic training, Ms. Jacobs has participated in multiple courses of advanced training, attended the Strauss Institute at Pepperdine Law School for advanced training, and is a trainer approved by the Supreme Court Administrators Office.  She is part of the training team for the basic 40-hour training offered at MSU Law School and Cooley Law School.  Ms. Jacobs current served on the Council of the Alternative Dispute Resolution Section of the State Bar of Michigan.  Ms. Jacobs served as a member of the Board of Directors of the Dispute Resolution Center & Association, a non-profit center offering mediation services to the general public.  Ms. Jacobs' mediation experience is extensive and covers the areas of all general civil law, and includes:  personal injury claims, commercial disputes, public administration issues, labor union issues, discrimination claims arising from employment, harassment in the work force, probate and trust issues, guardianship and conservator issues, domestic issues (including division of marital assets and settlement of financial issues in a divorce or separate maintenance, child custody and parenting time disputes, spousal support and child support) and elder law (including families facing the difficult issue of caring for parents as they age.  She was selected as one of the Best Lawyers in America for Alternative Dispute Resolution for 2012.
Paula K. Manis has conducted over 900 mediations and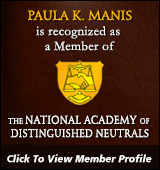 facilitations, including public policy facilitations, since 2002. She has conducted mediations in Michigan and New York, involving all  types of civil matters including, but not limited to, medical malpractice, legal malpractice, no-fault, probate matters, discrimination, Federal crop insurance and has served on arbitration panels in Michigan and New York.  She has participated in hundreds of hours of advanced mediation training including 40 hours of training at the Strauss Institute at Pepperdine Law School. She has given several presentations on mediation matters. She is a member of the National Academy of Distinguished Neutrals.  She is also a member of the Alternative Dispute Resolution Section and a former member of the Alternative Dispute Resolution Council (former chair of the Government Task Force). Ms. Manis is a volunteer mediator for the Dispute Resolution Center of Central Michigan (former board member and president), and is an arbitrator for the American Arbitration Association. She was formerly a part of a mediation training team at Cooley Law School and MSU College of Law.  She was awarded with Lansing Lawyer of the Year for 2016 for Arbitration; Lansing Lawyer of the Year for 2014 for Mediation; was selected as one of the Best Lawyers of America for Alternative Dispute Resolution in 2009, 2010, 2011, 2012 and 2013; and was selected as one of the Best Lawyers of America for Mediation and Arbitration in 2014, 2015 and 2016. Ms. Manis was also awarded with the 'Bar Register of Preeminent Women Lawyers of 2013' by LexisNexis and Martindale Hubbell.  This award is exclusive to women lawyers who have achieved the highest possible rating in both legal ability and ethical standards.
Ms. Jacobs and Ms. Manis each allow the participants to select the method by which they will conduct the presentation and settlement of their issues.  Each will provide a service to the public ranging from facilitative mediation, evaluative mediation, mediation/arbitration to arbitration.  The participants are given extensive opportunities to resolve differences without participating in the restrictive and stressful environment of a trial.